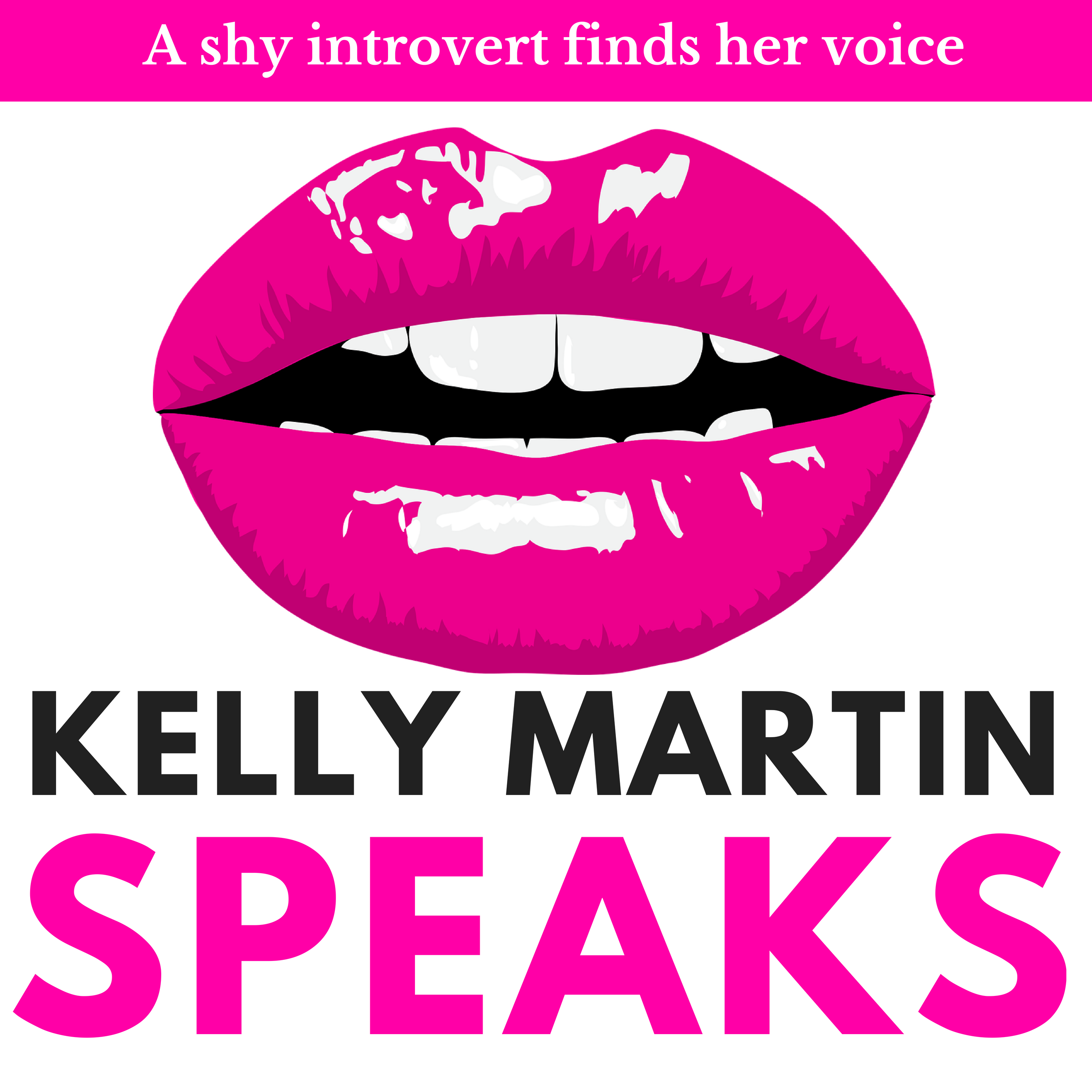 A self-Help podcast with a difference. Deep in the mud, author, Kelly Martin takes you through life challenges in a soothing and supportive way as she herself travels through issues like anxiety, depression, the void, failure and success and much more. Real and raw where deep vulnerability becomes a strength not a weakness. Easy to absorb for when life becomes a little too tough and overwhelming. Free inspirational and empowering teachings published weekly.
When Everyone Shines But You
Saying Goodbye To 'I'm Not Good Enough'
REVIEWS
Readers' Favorite

"...This book is not for every person; this is more for those who have read other self-help books on self-esteem and faithfully followed the books to the letter with little or no success. Throughout the book, Martin explains why current self-help books do not help some who seek them out the most and shows you a different path – one a bit less traveled..."       

         

Sarah Wathen, Author

"What an arresting title. When everyone shines but you. The bald honesty in that horrible statement, the humility inherent in shouting that to the world—that takes guts. Can't we all admit to feeling that way at some point in our lives? Even if not out loud?.." ​

Rewire Me

"...When Everyone Shines But You by Kelly Martin sheds light on perfectionism and shows how to embrace imperfections instead of trying to fix them. Refreshingly, Martin doesn't tell us what we need to change about ourselves, but rather how we can learn to accept who we are, flaws and all. "The greatest gift you can give yourself is surrender—surrender to what is," she writes..."

 

We3Blog, Blogger

​"Have you ever read a book that spoke to you? I mean, really spoke to you? I have just finished reading Kelly Martin's 'When Everyone Shines But You' and I'm convinced Kelly was addressing me in every page! This book 'allows' you to be yourself, not what you've been conditioned to think you should be, just simply to be yourself..."
​
Is this it? Why does life seem so unfair? It's easy to see others living our dreams.
It's easy to feel held back, misunderstood and invisible, but there comes a time in our lives when we just can't take it anymore. This is when we need answers and the confirmation that who we think we are can change. The pain of jealousy and envy grew too much for Kelly Martin when she saw friends, family and strangers passing her by in every single area of her life. Feeling crushed by the weight of the 'comparison junkie' she cried out for answers. How could she feel good enough when she felt knee-deep in poverty and loneliness and when she carried a bag called 'I feel like a failure' on her back?
'When Everyone Shines But You' takes you on a journey through life's big challenges, when everyone feels like they are passing you by. For the frustrated seeker wanting to find meaning and peace in life.
When Everyone Shines INCLUDING You
Saying Goodbye To The Failure Story
Latrelle Ross

"When Everyone Shines Including You, is a wonderful sequal to Kelly Martin's first book, When Everyone Shines But You. Kelly takes personal growth to the next level by not only sharing her wisdom, but by also including the reader in the personal process she went through to acquire it."

 

Lorna Hedges, Author and Teacher

"Well it took me 24hrs to read this book, I had to put it down eventually to go to bed but picked it up the next day and finished it, Inspiring, accomplished, motivating, caring, expressive, are just a few moving words to describe how I felt reading Everyone Shines Including You, a marvelous read, this book should be in every doctors surgery it should be prescribed instead of tranquilisers as the book is a pill that everyone should take..." ​

Andy Bowker

"...This is an excellent read, particularly for people who feel a bit out of place in the spiritual community where there seems to be a lot of goal getting, entrepreneurial people that possess something you don't seem to have. It's okay to be yourself and work at your own place and face whatever needs to be faced, and to not feel bad if you're not quite on the same hymn sheet as some of your friends - this book will encourage you to just be your excellent, beautiful self..."

 

Claire Legge, Business Coach and Hypnotherapist

​"Next time I advise my clients to write as part of their healing journey THIS will be the book I'll be recommending; I couldn't give them a better example. What a wonderful book. With such sumptuously rich and delightfully colourful language; you can almost feel the words in your mouth… but they cannot take away the raw authenticity..."
"I was going through some challenging changes and if I hadn't had this book I would have felt I was on the wrong path and very alone. This encouraged me to keep going..." ​
Hiding is no longer an option.
Being seen, being heard and sharing your light with the world is calling you.
Are you ready to take the leap into the great unknown, leave the stories of the past behind, and shine? When Everyone Shines INCLUDING You (Book 2 in 'The Shine Series), takes the reader on a journey through the highs and lows of learning to shine for the first time. From resistance to allowing the natural unfolding of life to take place.